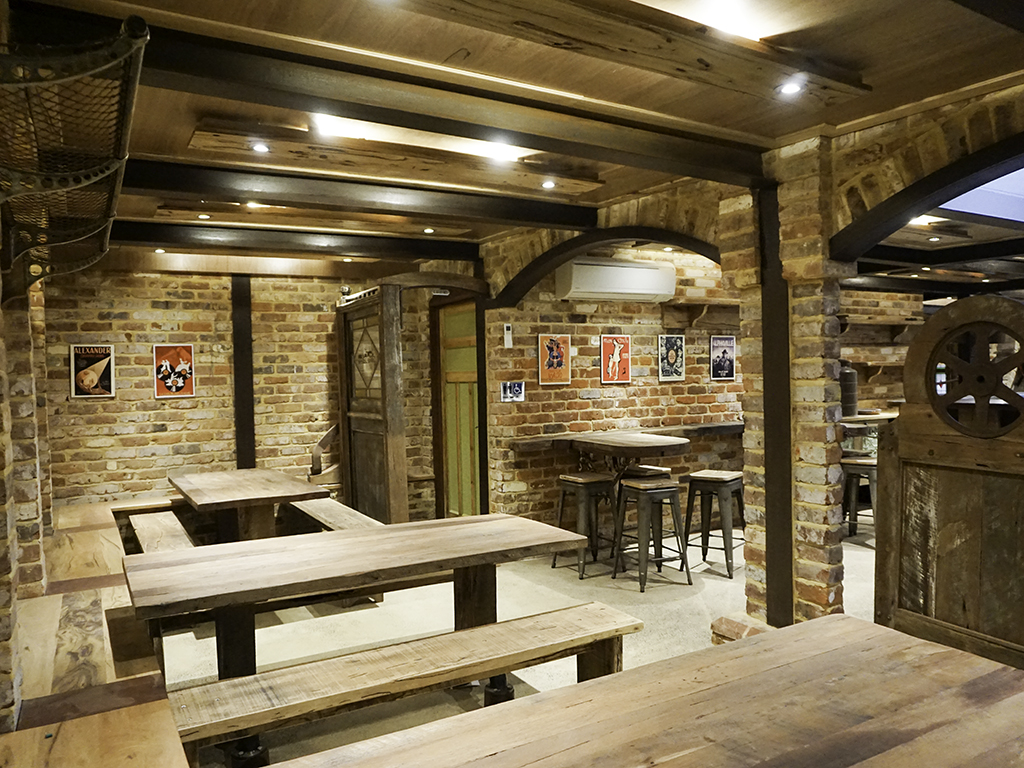 Pizzeria
Pizzica – Italian Pizzeria & Charcoal Grill
From opening night, just before Christmas 2017, Pizzica, has been proving extremely popular with locals and visitors alike!  Pizzica is an authentic 'osteria' and small bar, located in the undercroft to Bridgefield Guest House.
Read the review from The West Australian newspaper's West Weekend magazine to see what all the fuss is about. (Click the back arrow to return).
Ivan & Anna Zecca have brought their skills, traditions and hospitality from Salento in southern Italy to provide for an inimitable Italian experience in Margaret River.  If you'd like to know more about where Ivan & Anna come from, and what they bring to the table in Margaret River, click on the video below.  For more information about Pizzica, including menus, please take a look at Pizzica's website.
The pictures below were taken during the construction and fittings stages of the Pizzica premises.  Finished and in operation, Pizzica abounds with Mediterranean charm in entirely unique character.  It is 'a must' on any visit to Margaret River!